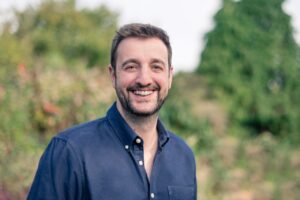 Mike Seaman, CEO at Raccoon Media Group and chair of the AEO UK Organiser Group hits back after 18 months of being ignored by Government.
"Why are exhibitions being discriminated against continuously and disproportionately time and time again? I am frankly fed up with the lack of engagement that government has with the UK exhibition industry. Pre-covid the UK ran 1,077 trade and consumer shows every year and employed 114,000 people. The AEO estimate that over £70bn of trade used to happen at these exhibitions the U.K. but that has all but disappeared due to their blundering, shambolic and ill-informed approach.
Since covid I have watched my colleagues from across the industry lose jobs, be ignored and cast aside by a government that doesn't know the difference between a wedding and a trade show. These people need protecting and have been ignored again. To illustrate – around 50% of full-time staff have lost their jobs and 83% of freelancers are without work with no support and barely a mention. That is over 60,000 people with families that have been overlooked.
Yesterday's announcement means that yet again, we will have to move another exhibition which will costs us tens of thousands of pounds. We had to raise private investment last year to cover those losses, but we will be ok. However, I am genuinely concerned for the financial security of our suppliers. Normally we spend hundreds of thousands of pounds on every event – booking venues, speakers, staging, hotels, security, catering and so much more. These suppliers are small businesses who you have hung out to dry. They are currently on the breadline, waiting for you to throw them a crumb.
In addition to this, 80% of the companies that exhibit at our events are SMEs that often don't have mass market distribution channels. These companies rely on events like ours to introduce their products to new customers, to trade and to stay afloat but they are being preventing from doing so.
The industry has met all the requirements of government, including running a successful pilot event (that the government approved) and developing covid-safe event guidelines (that the government also approved). We already have a built-in capacity for track and trace (due to our ticketing systems) and we stand ready to open our doors and implement covid status certification upon arrival. Unfortunately, 'vaccine passports' aren't good for polling, so we are once again ignored. Show me why our events are less safe than un-tested people cramming into zoos, theme parks shopping centres or football stadiums! How can you allow 22,500 people at Wembley but only 1,000 people in a ticketed and tested event at a major event venue like the NEC? The numbers are clearly arbitrary and your approach is ill-informed.
As a business, we wasted our time trying to get on the pilot schemes – these were clearly just a backdoor for the government to deliver elite sport such as the Euros and Wimbledon – they neither care about, nor understand exhibitions. Our events are important and they matter. We bring communities together to share their passion for being active outside. We promote physical activity such as running, walking and cycling which can also be vital tools when tackling mental health issues. Our communities want to be together again and if we can deliver that safely, what right do you have to keep us apart?
I don't underestimate the size of the problem or the seriousness of covid-19 but there are OTHER issues which we should be equally concerned about. When 19 people take their own lives every day in the UK then perhaps we need to broaden our view?
The entire industry joined together with one voice and wrote to you in April, requesting that we could open using Covid Status Certification which is what you should have approved yesterday. So please Boris, stop this war on events and leave my friends alone. Stop chasing opinion polls and make a measured and informed decision about the viability of well-managed and vital exhibitions."